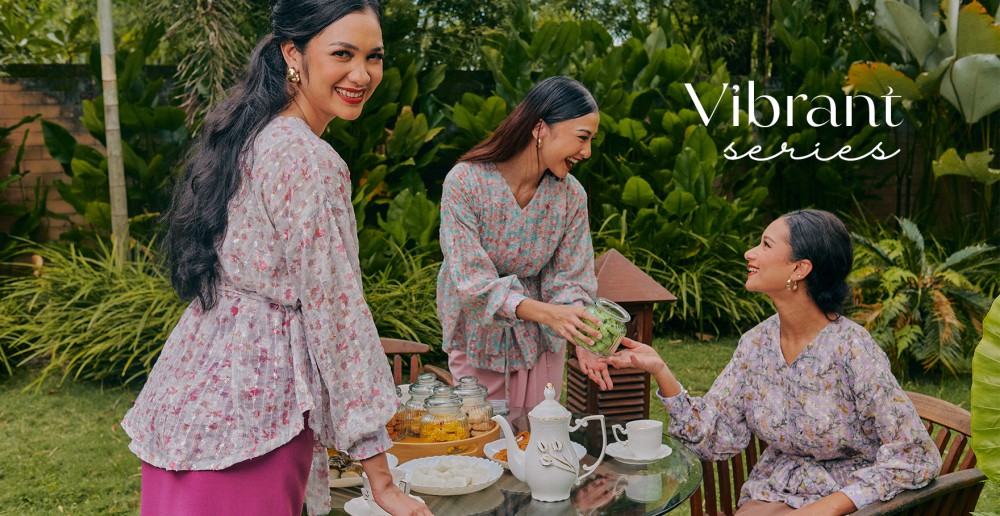 A luxurious floral prints matched with a smooth drape pario skirt, what could go wrong? Wear it on any occasion, formakky or casually. The buttons detailing on cuff gives you extra lavish look.

Net Price: RM229.00

Keladi | Pudina | Sakura | Koko
High quality printed georgette gives more flowy effect on your body. A mild detailing on neck and sleeve which give loose & baggy look. Added with asymmetrical cutting at the side make it look amazingly perfect on your body.

Net Price: RM199.00

Available Colour:

Teh Susu | Lumut | Awan Biru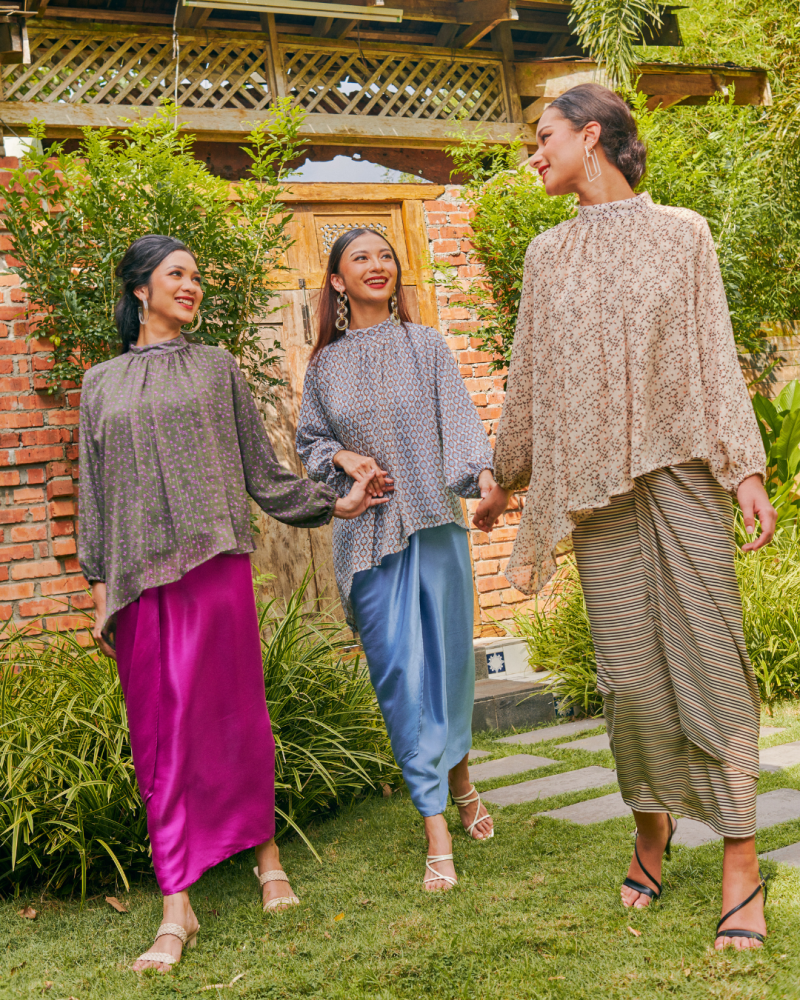 Designed to show the effortlessly gorgeous silhouette with a silky touched made from high quality satin velvet fabric. A loose and baggy style yet a lovely drape on your body. Matched with fine shape pencil skirt to potray te asian looks. The attachable belt on side gives the exclusive and minimalist look.
Salju | Sakura | Mawar | Biru Laut | Kenari | Susu